HOME
DONNA DRESCH
---
INTERVIEWS -
Not Your Bitch #8 fanzine (1999) // downloaded from Brob Tilt's zine world
Outpunk #5 magazine (Spring 1996) // downloaded from Queer Music Heritage
Maximum Rock n Roll Queer "Absolutely Queer Issue" (June 1992) // downloaded from the internet archive

---
Here's Donna in her brief tenure as the bassist in Screaming Trees in 1988!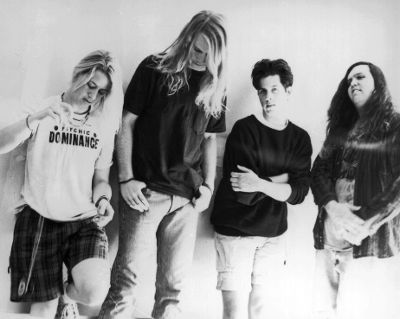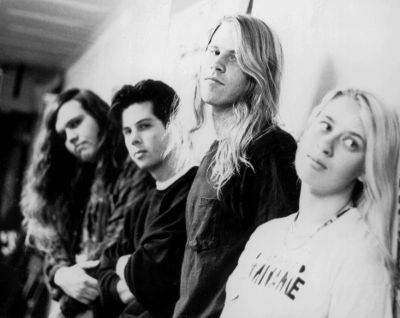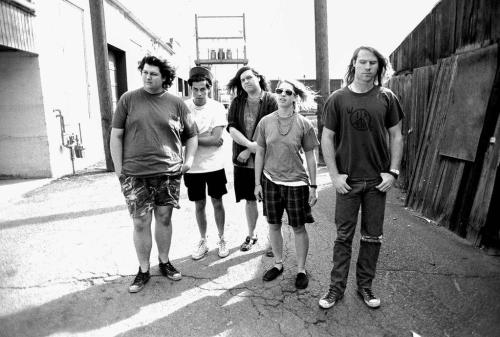 ---
Here's a video of her playing in Australia with Dinosaur Jr. in 1989!

and a pic! -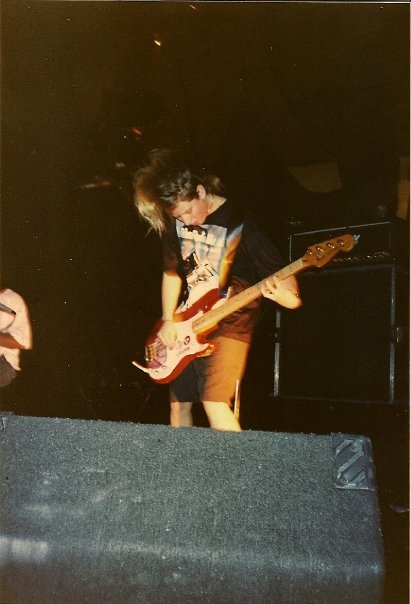 ---
Donna's guitar lesson from unknown zine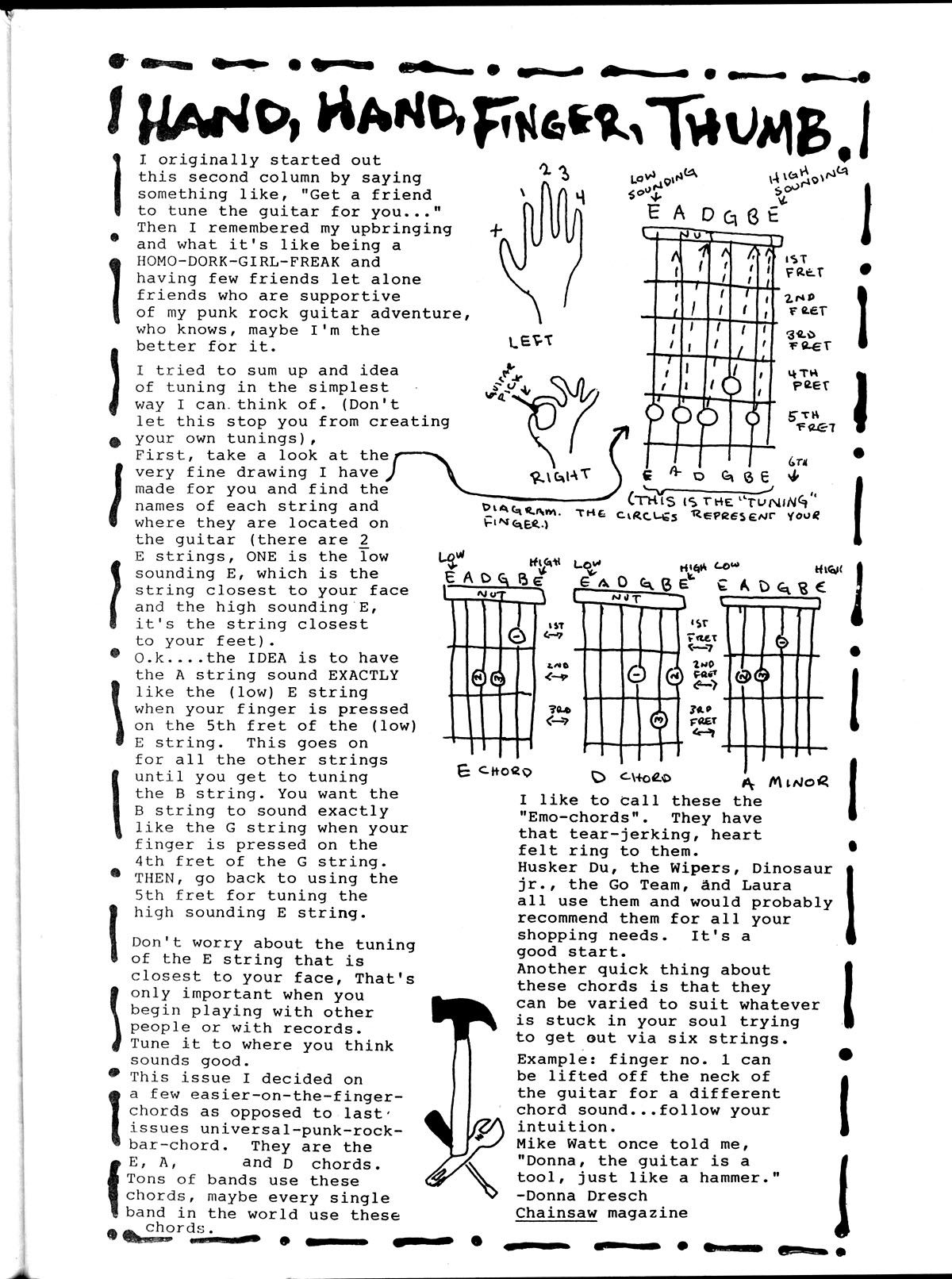 ---
Donna apparantly helped facilitate Nirvana's first recording -

"The band's first recording was a nine song performance recorded live in the studio at KAOS, the radio station at Olympia's Evergreen State College in May 1987. According to Steve Fisk, a producer who later worked with Nirvana, the band's appearance came about through the efforts of another local band, Dangermouse, when two of the band's members, John Goodmanson and Donna Dresch, heard Nirvana and brought them up to KAOS to record. Six of the songs - "Spank Thru", "Love Buzz", "Floyd the Barber", "Downer", "Mexican Seafood" and "Hairspray Queen" would be re-recorded nine months later, when the group recorded in a professional studio for the first time, Reciprocal Recording, in Seattle." - from Nirvanaclub.com

However, according to J. Mascis, Kurt "did not like Donna"

---
She played bass in a band with John Goodmanson (he produced Personal Best and Captain, My Captain, among others...) called Dangermouse in Olympia from 1986 to 1988? They played a lot at the Community World Theater (an all ages spot that had shows on weekends in Tacoma, WA). Here's some flyers (they played with some wild bands...) // more info here

---
And she also played guitar on a Go Team (Tobi Vail and Calvin Johnson's band) record with Kurt Cobain (and Tamra Ohrmund and Louise Olsen) in 1989 -



---
Here's Donna drinking something in Cambridge, MA! (your dedicated web host's home and current town!)